Monday, December 19, 2011
Sunday, December 18, 2011
I absolutely love to give unique gifts for Christmas and occasions! We are visiting Long Beach this weekend to pick up a few last minute gifts!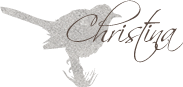 Posted by

christina @ greige
at 9:34 AM
0 comments


Friday, December 16, 2011
I am wishing you a wonderful Holiday filled with kisses and fun!
We have a few days left to get you your holiday goodies so keep checking off your list!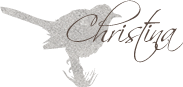 Posted by

christina @ greige
at 9:31 AM
1 comments